How to Build a Great Contest – My Post on SEOmoz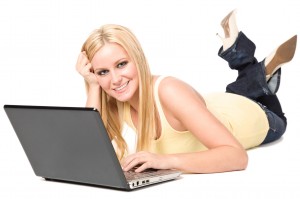 I launched a contest on one of my french websites which was a great success. I wrote a kick ass article explaining everything which I offered as a Guest Post to SEOmoz and it was accepted! That means it's dammm good! 🙂
Read it here: How to Build a Great Contest
I'd like it to be promoted onto the main SEOmoz blog so please leave a comment saying it deserves it! Thanks!
*Note – It got promoted! WAHOO! I knew it! 🙂
The power of Guest Posting on HUGE sites:
20 hours after being published, the article has 18 thumbs up, 14 comments, 41 tweets, 34 Facebook LIKE, 35 LinkedIn shares, 472 visits, 834 pageviews, Avg. time on article 4:55, Direct Traffic 113, Search Traffic 56, Referral Traffic 261. The article is already in second place in the SERPS for "How to build contest" and it's also in Google News! Until there's another post on YOUmoz, my article is featured on SEOmoz.org homepage!
Maybe I'm a little too excited! 😉
Edit May 24 – When my post got promoted to the SEOmoz main blog, I started noticing that tons of website scraped the article to post it on their own blog! Up to now, Google has indexed 408 sites that copied part or the entire content. See here. That means my backlink pointing to this site is now on all the sites that copied the entire article! That's a LOT of backlinks! WOW! Some cheap scrapers removed my backlink but the images as hosted on my own domain name so they are still linking to my site. 😉
New stats May 24 – 33 thumbs up, 38 comments, 458 tweets, 36 Facebook LIKE, ?? LinkedIn shares, 2047 visits, 3227 pageviews, Avg. time on article 4:57, Direct Traffic 431, Search Traffic 84, Referral Traffic 658.
Edit June 10 – Aweber contacted me after my post went viral and offered me a free month of services! Thanks guys! 🙂