Top 50 Social Media Sites to Help in Optimizing Your Site
Social media sites are of huge help to every online business marketers. There are hundreds and even thousands of social media sites that may emerge in a split seconds but the question is which one is perfect and beneficial to utilize?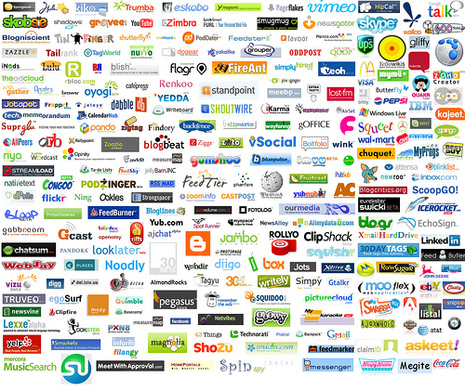 The primary reasons why social media sites exist are to keep next of kin in touch, help website products and services to be visible and absolutely assist website owner in bringing revenue.
Banner ads and blogging alone can't really help a lot in optimizing your site. The web offers the most powerful networking opportunities through social media sites which permit users to efficiently target its audience. Like mentioned earlier there are hundreds and even thousands of social media sites that may emerge but actually what every website need are the top most social media sites.
Here are the top 10 social media sites that every marketer can use for website optimization:
1) Facebook – is the leading social media site which was initially created for students of Hardvard University. It was created by Mark Zuckerberg in February 2004. Last July 2010 it has been reported to have over 500 million active users.
2) Youtube – it's a video sharing site for almost 6 years. It was launched in the year 2005.
3) MySpace – owned by News Corporation which allows active account user to stay unidentified through utilizing a screename. It's similar to facebook.
4) Twitter – founded in 2006. It is both a social networking site and microblogging site which allow users to send and read messages. These messages are called tweets. The simplicity and compatibility of tweets arise since it's similar to SMS.
5) StumbleUpon – founded in 2001, this social media site is designed to uncover the best info in the web and suggest it to various users.
6) Technorati – founded in 2002. It is an Internet Search Engine and a social media site used to hunt blogs with specific contents. Research revealed that it already gained 250 millions social media tags and about 112.8 million blogs and blogger.
7) Digg – was launched in November 2004. It enables users to vote (digg) stories and promote them.
8) LinkedIn – it's a business oriented social media site launched in May 2003 but was actually founded in 2002. Today, it has over 75 million active users from 200 countries.
9) Del.icio.us – founded by Joshua Schachter in 2003. The site will help users to store, share and discover web bookmarks.
10) Squidoo – is the top 500 most visited site worldwide. It became popular due to its search capabilities. It was launched in October 2002 however the beta tags was started 2 months shortly.
All the social media sites mentioned above are just the top 10 most effective in website optimization however, there are more others to help you, and these are the other 40 social media sites to complete the top 50 lists:
11) Scribd 21) Xing 31) Newsvine 41) Feedmelinks
12) Bebo 22) Classmates 32) NetScape 42) JumpTags
13) Friendster 23) Meetup 33) Google buzz 43) MyBookmarks
14) Epinions 24) Reddit 34) Tribe 44) Linkswarm
15) FriendFeed 25) Mixx 35) DZone 45) Furl.net
16) Ping 26) Care2 36) TwitPic 46) Blinklist
17) Diigo 27) Ryze 37) Twine 47) MyBlogLog
18) Orkut 28) Del.irio.us 38) Tumblr 48) Slashdot
19) Xanga 29) Bloglines 39) Hi5 49) Flixster
20) Flickr 30) Propeller 40) Gigya 50) GetSatisfaction
To know more about Social Media Sites, visit this page.