Online Marketing for eCommerce Websites
eMarket Elite is a complete online marketing company that focuses in giving PPC, SEO and Conversion Optimization for eCommerce enterprises agencies.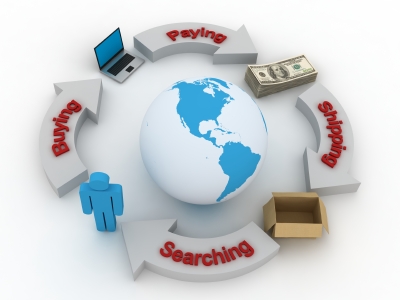 In eCommerce industry, it is always possible that everything is already on the online market and reality is that everybody almost has the same products, so those who have privately owned products were on a high risk. What do you think you can do in surpassing this battle? The competition online is very clear in all of your products and other product classification is very vital indeed. However, you will come to take it to the next level. Uncontrolled power is like a website traffic that cannot convert into sales. That is the main reason why eMarket Elite brought to life.
How We Work
Our company, the eMarket Elite caters services from planning a method to be used and its implementation to consultation and partnership with your company's workforce. A lot of our eCommerce patrons run PPC and SEO campaigns independently or with other companies however they still seek a high level of complexity and more complete technical stratagem. We will check and review your past and recent campaigns to look for new place of chances. Some audits are:
PPC Campaign Review
Analytics Review
Usability Analysis
Conversion Optimization
Industry and Competitive Analysis
SEO Website Diagnostic Analysis
eCommerce Internet Marketing Strategies for SEO and PPC
We aimed to aid our clients in earning more income and prosperity right form their eCommerce websites. We propose some strategies like:
eCommerce Website Design
eCommerce Landing Page Development
eCommerce Search Engine Optimization
eCommerce Conversion Optimization
eCommerce Pay Per Click Management
Social Media Consultation
Retargeting and Display Advertising
From these offered services we will make an exclusive and one of its kind strategic designs to meet your needs and CPA goals.
eCommerce SEO
The most important thing for long term basis for eCommerce website is to be visible on the primary page of the search engines being used. The usual rankings for all of your input products and category for products will get more quality conversions and traffic more than any other kind of strategies in online marketing.
We started to make consideration on what our clients of eCommerce really wanted for their SEO and PPC campaign strategies by:
Initial Discovery and Competitive Analysis
Discussions About Goals and Ideal CPAs (Cost Per Acquisition)
Analysis of Current SEO Campaigns
Provide Recommendations Based on In-Depth Research
Analytics Review
In-Depth Keyword Research
Keyword Mapping and Implementation
Website SEO Diagnostic Analysis and Recommendations
Conversion Optimization and Usability Testing
Analytics and In-Depth Reporting
Content Optimization and Unique SEO Content Development
High Quality Natural Link Building and Link Reclamation
eMarket Elite is a business inclined company that can empathized and identify that the best way for an eCommerce to boom all the way to high sales and low CPAs. Let us bring your eCommerce online marketing campaigns to a new total experience. Let us join our forces in conquering the best business deals.