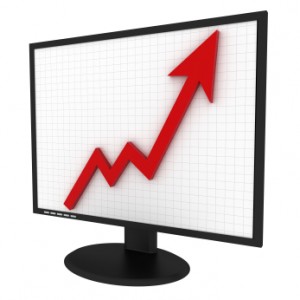 PPC marketing is among the best methods to generate instant results via online advertising campaigns. It permits customers to allot a particular month-month advertising spending budget for his or her online advertisements which are geo-targeted, constantly monitored and extremely optimized.
Our Experience
eMarket Elite is really a top SEM business and has encounter managing all dimensions of pay-per-click advertising campaigns such as international efforts in numerous languages. eMarket Elite requires into account the variations in culture and company practices from area to area to increase overall performance. We use the very best search engine advertising methods to make sure the best feasible ROI.
Our Method and Strategy
Our advanced method to search engine advertising requires a lot of things into account. All sorts of things start off with identifying distinct objectives, goals, and key events to your own PPC program. In depth research is performed before initiating any PPC advertising campaign making sure that our team comes with detailed comprehension of your Montreal company, your industrial sector as well as your competition. Our marketing promotions are consistently monitored, assessed, as well as optimized and then our method consists of but should not be limited to:
In-depth Analysis
Incorporation with Advanced Bid Management Gears
Ad Copy and Optimization of Landing Pages
Researching, Analyzing, and Application of Keywords
Retargeting, Content and Banner Campaigns
SEM Technology
eMarket Elite utilize PPC Management Software so we are able to efficiently manage not just bids as well as converting keyword gathering, unfavorable keyword research, automated bid management, sophisticated bid targeting, Quality Score research and optimization and a lot more.
We are able to assess numerous conversion analytics and associate them towards an in-depth overall performance analysis to make it possible for broad reach on all the major search engines in all of the languages as well as locales supported.
We are able to efficiently manage search advertising, social media, as well as display all-in-one platform that utilizes advanced lab-tested formulas for optimization. We optimize marketing campaign overall performance with the help of Acquisio's perceptive dash panel view, providing us one-stop utilization of promptly understand key overall performance indicators as well as campaign results.
Social Media Advertisements
A part of the technique for quite a few campaigns should be to integrate social media pay-per-click on sites such as LinkedIn and Facebook. Social Media PPC requires targeting to a different one level. Every single campaign is developed to produce advertisements to people suitable your particular customer profile and requires into account gender, age, location as well as general content and general content and pursuits. This is really a good way to crank out capable leads in your company particularly when the grapevine works an integral role in dispersing the "news" with regards to your products or services.
Reporting
Reporting for marketing campaigns involves stipulated weekly snapshots as well month-to-month comprehensive reports that can outline key analytics. The purpose of such reports is to demonstrate continuous overall performance, development, Return On your Investment, and best parts. Reports can certainly be provided on-demand as you desire, and tend to permit simple analysis as well as decision making. The typical report formatting illustrates an all-inclusive outline based on country of fundamental ROI analytics such as ROI, Conversion Rate as well as CPC. Other particular keyword overall performance data can also be presented to provide in-depth coverage of your campaign overall performance within the requested period of time. Other details such as bad keywords, click-path, ad copy quality as well as localized research are obtainable in the process.