My 6 months Goals – Rich and Famous?
The date 6 months from now will be December 14th, 2012 (two days later it's my birthday!). In 6 months time, I want to come back to this post and compare my objectives to the actual numbers and hopefully see that I've achieved or surpassed my expectations. So let's see where I'm hoping to be in 6 months with my blog eMarket Elite.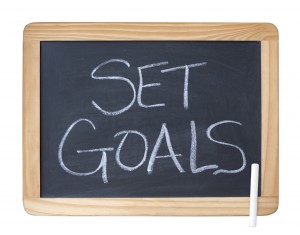 What are your goals? Be realistic!
I highly recommend that you also start working on your own 6 month objectives! This will give your business the direction it needs so much! Well that's what it's doing for me. Take a blank piece of paper and write down what you want to achieve in the next 6 months. No point putting unrealistic numbers as this will be counter productive. It feels so good to achieve your goals and even better to surpass them! Give yourself some tangible objectives which can be verified. Make yourself accountable!
Number of articles
Each article or generated content is a new doorway to your site. Needless to say the more your write, the higher your chances of succeeding. I want to write at least 2 articles every week so in 6 months that'll amount to at least 52 articles. Some hardcore bloggers write one article per day but I don't think I could keep up the quality if I wrote that much. I'd rather concentrate on creating a few quality articles which have more chances of being shared on Twitter, Facebook etc…  Content is King but Quality Rules!
Unique visitors per day
Right now I'm not really getting any traffic to my site so I'd say I'm starting from scratch! When I look at the Alexa rank of other sites like mine I see some pretty sweet numbers!
Smartpassiveincome.com has an Alexa rank of 4,587
nichepursuits.com has an Alexa rank of 15,846
adsenseflippers.com has an Alexa rank of 21,858
I would estimate an Alexa rank of 4,587 equates to at least 40-50k visitors a day and we know Pat Flynn makes more than $40k per month. So Pat Flynn makes between $1000 and $1500 per day with around 40,000 visitors. Not bad AT ALL! 🙂 Lucky guy!
In 6 months I'm aiming that my blog gets 2,000 unique visitors a day. If like Pat I make $1 for every 40 visitors, than eMarket Elite will generate a revenue of $50 a day, $1,500 per month. I think that's realistic and achievable.
RSS & Email subscribers
Using FeedBurner, I'll be able to see how many people signed-up to my content through RSS & email alerts. SPI has 46,754 readers after 4 years. In 6 months, I'd be happy to have 300 Feedburner readers. I think this will increase exponentially in time so it'll start slow.
Twitter Followers
I've created my Twitter account a long time ago but I don't really participate all that much. I currently have 117 followers and I'm following 17 people. For eMarket Elite to be a successful blog, I have to get involved in social media and be available to all who seek to communicate with me. I promise to do my best to get back asap if you get in touch with me! 😉 In 6 months, I'd be happy with an extra 300 followers for a total of 417.
Facebook Fans & Likes
I still need to create a Facebook page for eMarket Elite so currently no one can be part of my Facebook community. A work in progress! Some of my niche sites have a Facebook page and from experience I can expect to have 300-500 fans in 6 months time.
Google +1
This is the new comer in the social media arena compared to Twitter and Facebook but it is gaining ground. More and more webmasters are using Google+ and it is increasingly popular. It's not hard to achieve this success when you are Google. All you need to do is integrate into all their products and "force" people to use it. Don't get me wrong, I do think Google+ is a good tool but it's kinda sitting in between Facebook and LinkedIn and doesn't really have a target market of its own. I think people are using it because they feel obliged to in order to gain rankings on their website (for example). I would be happy with 100 fans on my Google+ page in 6 months.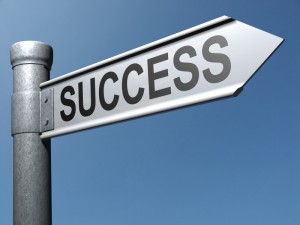 Revenue
In May 2012 I made $1,674, one of my worst months in the last 2 years. OUCH! Hopefully this means I can only go up from here! My revenue might suck for another 2-3 months until my new projects start generating income. Adding up all my income from niche sites + eMarket Elite I am aiming for a revenue of $3,000 monthly. This is enough for me to live comfortably so anything more would be a bonus. Some of my niches have been hammered by Google Penguin but if the penalty is lifted than those sites could easily start generating $1,000 monthly like before. One year from today, I'd like to think that I'd make $5,000 monthly on average. $60,000 a year! That's almost what I was making when working for Hartco in Montreal as the Online Marketing Manager.
Why would I not achieve my goals?
Some of the reasons I wouldn't achieve my objectives in 6 months could be that:
I didn't write the 52 articles that I had planned
The articles or content I created are just not that great
I did not use the proper mediums to distribute my content
I didn't work enough on link building. The only link building I recommend is Guest Posts.
Google doesn't like me
I didn't participate enough through social media to create and engage my community
I found a job which requires all my attention
I go on a trip and can't connect to the internet + lack of time
Lots of things could go wrong! Unless I find a job, I'm going to put all my guts in this project and I'm seriously motivated to make this work. I've been working from home since January 2011 and my intention is not to go back to a 9 to 5 job.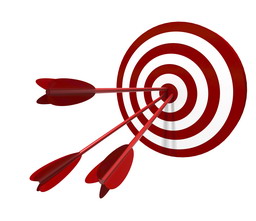 An SEO job in Melbourne?
I'll say that I am currently looking for a 3 or 6 month contract job here in Melbourne, Australia as an SEO Expert. But since I'm only in Australia for a year, it would be an awesome experience to work for an SEO Company even for a short time. Because of the Work Holiday Visa I have (I'm from Canada), I can only work for a maximum duration of 6 months for the same employer. That is a BIG turnoff for Australian employers who usually turn me down because of the visa problem. Anyways… I'm really quite happy here with my girlfriend as we've made a new life & new friends. We've arrived in Australia in February and having a blast!
Make sure to keep in touch with my blog so you tag along for the adventure and hopefully grab a few ideas for your own online business! Please leave any comments below!