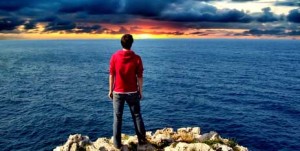 A lot of my niche websites have been hit hard by the new Google update called Penguin. My revenue has gone from $150-$200 to $20-$30 per day. This really gets me thinking about the future and how to continue my online businesses. Niche sites have worked great these last couple years but today it's become much harder to just create a website, add a couple pages of content and create some mediocre backlinks and see it rank in the top 3 SERP rankings.
Authority is king
Google now prefers to rank a high authority website even if the content doesn't answer the question as well as the small website. Authority has really become king and we now see big websites getting bigger and smaller websites losing traffic. Some will disagree but that's what I've noticed with the Google Penguin update.
What's the solution?
The solution moving forward has become to work exclusively on one or few websites. I have 50 websites now and I just don't have enough time to take care of all of them. 20% of the websites were making 80% of the profit so I should probably drop the less successful sites and concentrate on making the winners win even more.
A new opportunity
I have some money saved up, still making about $1000 a month, my girlfriend makes enough for both of us so I'm not stressing out yet. I see this loss of traffic and revenue as an opportunity! When Pat Flynn got fired from being an architect, he started smartpassiveincome.com which is now highly successful! He is an inspiration and his story highly motivates me. His biggest earning site is SPI on which he explains how he was able to start websites and turn them into successful business machines generating passive income every day. One of Pat's reasons for success is that he concentrates on a few websites unlike me who has 40-50 websites.
My plan of action
I've been doing online marketing since 1999 so I've acquired a fair bit of knowledge on the topic. I already have a website setup on the topic of Online Marketing which has a few good backlinks (SEOMOZ). So it would make total sense for me to start (continue) my own Online Marketing blog! A lot of the big SEO sites are generating $10,000s + per month so I'd like a piece of the pie! 😉
I've thought long and hard about it and I know I can make this happen! There are already thousands of other great SEO sites out there but I will offer something different which should really make a difference. I've done a lot of video tutorials for my Virtual Assistants and I think I could teach a few things to people wanting to launch or improve their online businesses.
Stay up to date and sign up to my newsletter to get the latest update on this new adventure!