I'm a little worried because it's now the second time I see a spammy event added without my consent on my Google Calendar. How is this person sending a Google event directly to my calendar without me approving it first?? Did anyone have the same problem?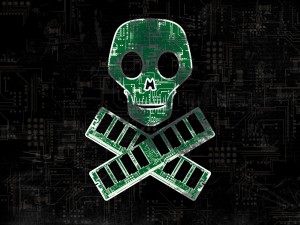 Here's the SOLUTION
You can stop events from automatically appearing in your Google Calendar by editing the settings. I highly recommend you take action now! See the screenshots below for the solution.
1. Goto your Google Calendar SETTINGS page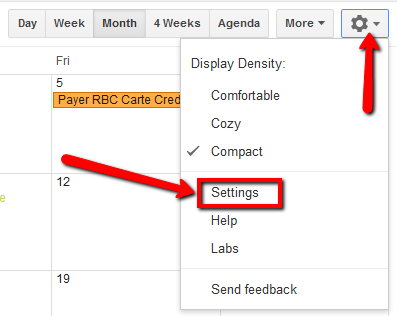 2. Select NO to the setting "Automatically add invications to my calendar":

Here's the information bullet Google gives about this setting:
[box type="tip"]If you select no, you won't see any events on your calendar except for those which you've responded yes to. This setting only applies to you. People you've shared your calendar with will still be able to see all events on your calendar.[/box]
[divide style="3″]
Here's the event details:
[box type="error"]
TITLE: I NEED YOUR URGENT ASSISTANCE
From: Mr. Wilfred Kabore,
Bill & Exchange Manager
Bank of Africa (BOA)
Burkina-Faso,West Africa.
Dear Friend,
I am contacting you in regards to a business transfer of a huge sum of money from a deceased customer's account. I decided to contact you due to the urgency of this transaction. I discovered an abandoned sum of $11.8m dollars (Eleven million, eight hundred thousand USD) in an account that belongs to one of our foreign customers who died along with his entire family. Since his death, none of his relations has come forward to lay claims to this money as the heir. The bank cannot release the fund from his account unless someone applies for claim as the next of kin to the deceased as indicated in our banking guidelines. Upon this discovery, I now seek your permission to have you stand as a next of kin to the deceased as all documentations will be carefully worked out by me for the fund ($11.8m) to be released in your favor as the beneficiary's next of kin. Please acknowledge receipt of this message in acceptance of our mutual business endeavor by furnishing me with the following;
Your name: ………………….
Your country: ……………….
Your Tel/fax: ……………….
Your age: …………………..
Your occupation: …………….
These requirements will enable us file a letter of application form for the claim.I shall be compensating you with 40% on final conclusion of this project,while 50% will be for me and 10% will be for any expenses that may come up. Your share stays with you while my own share shall be for investment purposes in your country.If this proposal is acceptable by you,do not take undue advantage of the trust I have bestowed in you. Thanks for your understanding, while I expect your urgent reply.
Regards
Mr.Wilfred Kabore
[/box]
Screenshot: