Ethical and WhiteHat SEO Tips to Create backlinks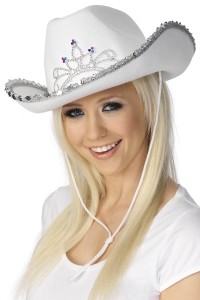 Backlinks serve as an important part of Search Engine Optimization. Search engine major Google sees backlinks as recommendations that websites, generally of similar type, make to each other. Such links give Google the insight into a website's popularity. In the Cyber Space of billion plus websites, Google needs to distinguish relevant websites from trash ones. They do it by analyzing backlinks of crawled websites and giving each of them ranks based on the number of quality links they produce.
In the race to become SEO friendly, there are webmasters who employ BlackHat techniques to revamp their ranks. These people try to cheat search engines into thinking that their websites are all good and clean. Unlike WhiteHat techniques, BlackHat techniques are focused on algorithm part and yield short lived results. Besides being illegal, BlackHat techniques can tarnish a website's image permanently. To upscale the ladder of success with SEO, there are ethical or WhiteHat techniques to get backlinks.
Social bookmarking websites
Social bookmarking sites like Technorati, Propeller, Twitter, Digg, etc. are a good source to get backlinks. A newly formed website or blog will get instant backlinks when submitted to social bookmarking sites. Always try to submit your website/websites to maximum number of such bookmarking sites to get more links.
Social bookmarking sites have their own audience who search for relevant information, and these people are more likely to create chain links (one backlink leading to the creation of several other links pointing to a single destination) than those who are coming from search engines. Traffic from such websites is important for new websites/ blogs, because search engine traffic isn't instantaneous and takes time to build.
Answering Yahoo questions
Yahoo answer is a community powered website for asking and answering questions. All signed members are entitled to ask and answer questions, and it's the most popular among this type of websites.
Well formed answers to questions can create quality backlinks to your websites. Here the main techniques are to build a reputation on quality and avoid being banned for spamming. Your answers should be engaging and worth reading. End all your answers with a link to your websites/blogs so that people can follow through.
Link exchange
Exchanging links between similar sites is a popular technique among followers of WhiteHat SEO techniques. The idea is to create inter-linkage among sites that offer similar but differentiated content. If you have a blog regarding cooking then your goal should be to get backlinks from other blogs dedicated to cooking. Usually such exchanges are mutual- if you link me I will link you.
There are numerous online forums out in the web that provide a platform for bloggers/webmasters belonging to a definite niche to come together and communicate. Such sites can give you the necessary social clout to put forth your desire to get backlinks in front of other members.
YouTube video backlinks
You must have noticed that Google has a separate section to search videos. All popular search engines crawl into video sharing sites to match quarries with relevant videos. The idea of sharing videos took a whole new meaning after the acquisition of YouTube by Google in the year 2006. Nowadays, video sharing is viral and has the power to propagate ideas. Bloggers/webmasters can upload videos, along with the necessary links, to advertise their presence. Uploaded videos should be good enough to make viewers to follow the given links. Along with YouTube, you should also try other video sharing sites like Metacafe.
Facebook fan page
Having a Facebook fan page lets your reader talk about your blog/website in a more engaging way. It is a recognized way to generate backlinks among successful bloggers/webmasters.
Guest author
It is one of the oldest methods, still in use, to spread links of sites. The idea is to write for other sites and provide links to your site in the writing. This technique is common among blog writers. The success of this technique lies in the quality and quantity of the writing.
Blogging
E-commerce websites have blogs to portray the latest developments in their business and generate backlinks in a socially engaging way.
Getting backlinks forms an important part of Search Engine Optimization. Without it you will definitely lose on ranks, and your website will be lost in oblivion. Getting links may sound easy but it takes time and effort to touch upon every possible way to generate links. There are SEO services rendering firms that provide solutions regarding SEO for a price. Most such firms claim that they use WhiteHat techniques to render SEO related services to their clients. But there are some SEO services that are actually BlackHat deep down.
About the author: Brianne Walter is a blogger who is always enjoying writing on technology. She is very fond of gadgets, books and currently working on a write up on cellphonebeat. She is a car lover too and recently she read an article on automotto.